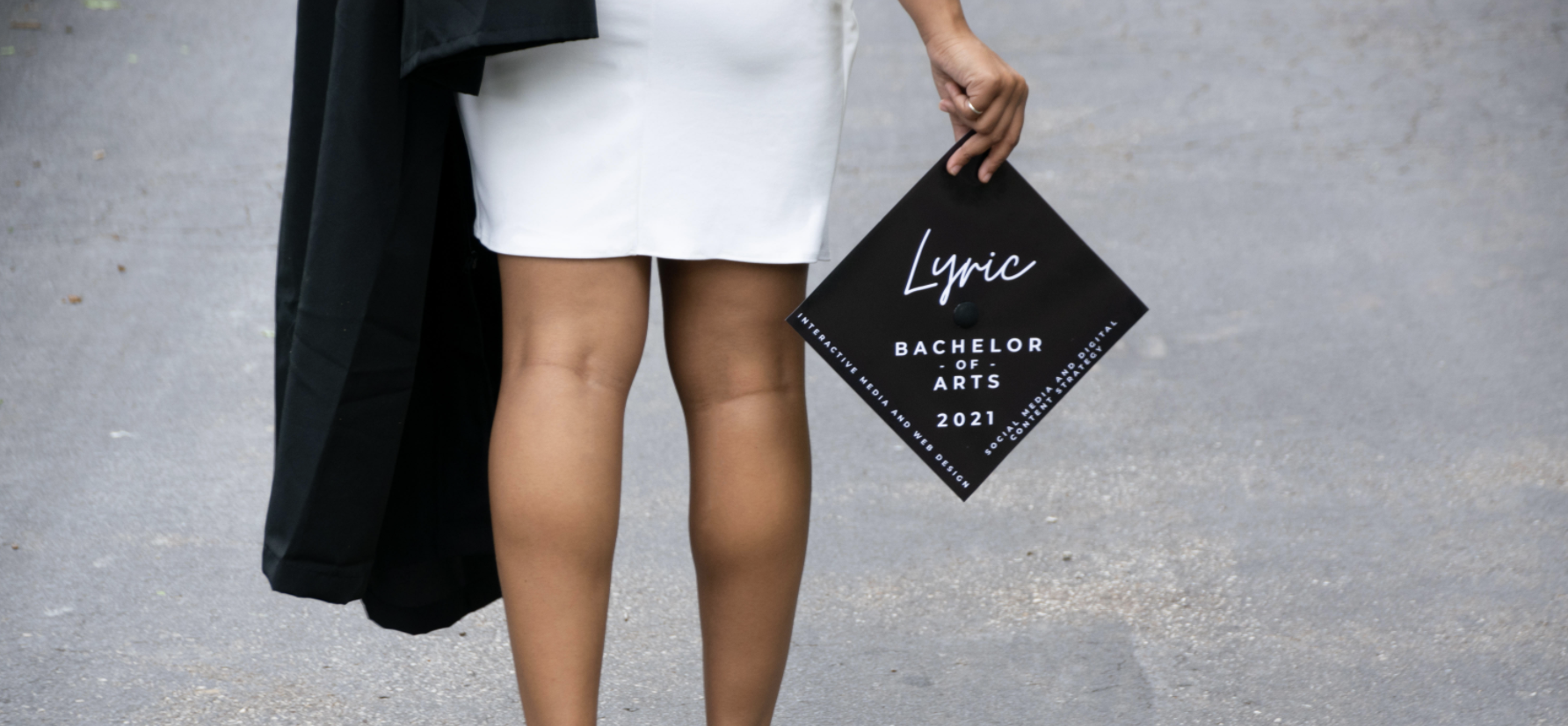 My Story
I found out about UX at a very crucial time in my life. I was a senior in high school about to go off to college to major in environmental engineering because my parents told me it was the right decision, but deep down, I knew it wasn't. I couldn't picture myself being happy in a career field that I only agreed to go into because it made my parents happy. So, I started to think about what I was passionate about and what truly made me happy.
My entire life I have always enjoyed expressing myself creatively. Whether through dancing, drawing, pottery, theatre, you name it, I was doing it. During this particular time in my life, I was taking a graphic design class where I fell in love with creating digital designs. It was new, exciting, and constantly challenged my creative abilities. I also knew that I wanted to get into the technology field. Technology had always been a big part of my life, so it was natural that I wanted to incorporate it into my future career. I admired how people were able to use technology to create products that impacted the lives of others in positive ways. And frankly, I wanted to be able to do the same. So, this got me thinking. Could I find a career that would allow me to be creative and use technology to create impactful products for everyone?
After searching and searching, I finally discover UX design. UX design allowed me to create products that provided meaningful and relevant experiences to users. I was able to be a part of the entire process of acquiring and integrating the products, including aspects of branding, design, usability, and function. I was also able to constantly challenge my design skills every day and make large-scale impacts. It was everything I wanted to do and more, so I decided to take a leap of faith and pursue UX design in college. Since I've graduated, I can honestly say it was the best decision I ever made and I'm excited to see what the future holds!
Educational Background
Degree
In May of 2021, I graduated from Lindenwood University with my BA in Interactive Media and Web Design and a minor in Social Media and Digital Content Strategy. During my time at Lindenwood, I took advantage of many courses and experiential learning opportunities that focus on UX/Ul design.
I consistently practiced implementing the UX design process by conducting user research, defining the problem, brainstorming solutions, prototyping/designing, and user testing to improve products and projects I was challenged to produce in class. My ability to understand the UX design process and apply it has shown that my educational background has prepared me to enter the industry.
Extracurricular Activity
During my free time at Lindenwood, I participated in a student-led design firm call the Interactive Media and Web Design Firm that focused on giving students real-world experience. Before graduating, students would leave the firm with improved design skills, professional portfolios, and the ability to work with clients and lead teams of designers.
I was a digital designer in the firm from Fall 2017 to May 2020. During that time, I created innovative print and digital designs for 20+ clients, led multiple projects with teams of eight or more people, advised team members on how to produce clean and creative work for clients, and revised design drafts four or more times. I then transitioned from a digital designer to the creative project manager of the firm in Fall 2020. As the creative project manager, I served as the liaison between the students and clients to establish expectations, provide status updates, handoff project deliverables, and field feedback. I monitored project timelines, workloads, cross-functional teams, and project objectives to ensure all elements stayed on track. I also facilitated the creative process and fostered inspiration in student designers.
Internships
During college, I spent my summers interning for creative and tech companies. I received professional work experience as a User Experience Designer from each of these companies. Furthermore, I was able to work on relevant projects, learn about the field, make industry connections, and develop both hard and soft skills.
Previously, my most recent internship was with Slalom Consulting, where I worked on a team with four software developers to create a product for Coltrane Systems using AWS Facial Rekognition Technology software. I was the sole UX Designer on the team. I specifically developed the user experience flow and created the user-centered interface design (in 10 weeks) for the product. At the end of the internship, the team and I demoed the product at the client site. Now, the company uses the product to demonstrate to clients the potential of the facial rekognition software and what it can do combined with their security systems.
I'm a UX/UI Designer
Since discovering the world of UX, I have spent my time learning as much as I can. In doing so, I have developed a passion for making products that create meaningful and relevant experiences for users. From the initial research to the user testing, my ability to trust in the process and never leave a stone unturned has enabled me to produce impactful, high-quality work. I strive every day to generate solutions to complex UX problems and through persistence, trial & error, and defining the problem, I have been able to do so.
My experience spans over five years working with small businesses, design firms, start-ups, and a Fortune 500 company. I'm happy to answer any questions about my experience. But for now - I'll let my work speak for itself!
Not Just a Designer
Get to know me!
Passionate About: Empowering woman of color, mental health, supporting inclusion and diversity initiatives, and wellness rituals.
Hobbies: CrossFit, watching anime, traveling, solo dinning, and winning at Uno.
Many People Don't Know That I: Mentor high school students who are transitioning to college and majoring/minoring in user experience.
Proudest Achievement: Becoming the fourth woman in my family to obtain their bachelors degree.
Fun Fact: I was a competitive dancer for 8 years.
Let's Work Together!
I am currently in the market for a full-time position as a User Experience Designer, so please feel free to reach out to me at any time. Just click on the Contact section of my website to send me an email. I'll respond as soon as possible!